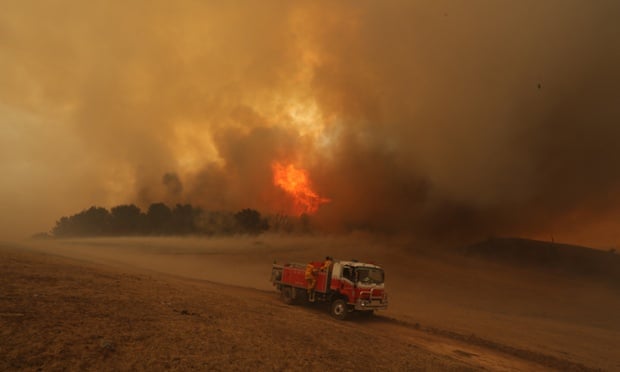 Bushfires in Wagga Wagga, New South Wales. 2014 was Australia's third hottest year on record. Photograph: Brad Newman/Newspix/REX/Brad Newman/Newspix/REX


Australia experienced its third warmest year on record in 2014 with six major heat waves scorching the country, according to the Bureau of Meteorology.
Last year was 0.91C warmer than the long-term average, which is set between 1961 and 1990, the BoM said. This made 2014 Australia's third warmest year since records began in 1910, behind 2013 and 2005.
With the World Meteorological Organization expected to confirm that 2014 was the globe's hottest year on record, the data from Australia adds to the evidence that the world's warming trend has not 'paused.'
According to the BoM, seven of Australia's 10 warmest years on record have occurred since 2002. The 10-year average temperature from 2005 to 2014 was 0.55C above the long-term average – the highest on record.
Last year was characterised by "frequent periods of abnormally warm weather throughout the year", the bureau said.